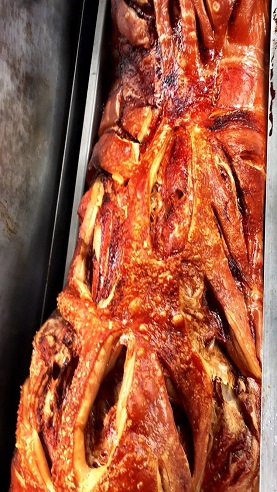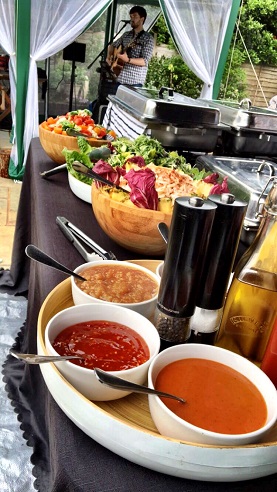 Hog Roast Shropshire is the number one supplier of hog roast party catering throughout the picturesque rolling hills of Shropshire. Our trained chefs specialise in delivering nothing but plate after plate of succulent meats and crisp flavourful vegetables. Our delicious menus have been enjoyed by countless guests for more than a decade – when we claim to be the experts, we really mean it. Whatever your upcoming event or celebration, speak to a member of our friendly team today for more information on our aromatic hog roast catering services.
Our Hog Roast Services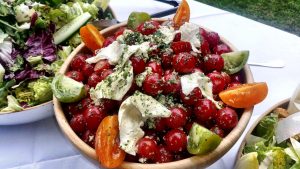 Whether you already have a firm idea of the type of food you want for your special day or you need help in deciding, the Hog Roast Shropshire team are here to give you all the inspiration you need. If you check out our menus, you will see just how varied and modern our catering packages are. If there is anything you would like to add or change to make your menu absolutely perfect for your event, all you need to do is let us know and we will happily incorporate this for you.
Our hog roast catering services include:
Waiting Staff – Avoid those long buffet queues at larger events and celebrations with help from our well presented waiting staff. We'll help to seat and serve your guests.
Front of House Staff – Planning a special occasion? We'll help you to set the welcoming tone with help from our front of house drinks receptions services – the ideal way to start your day.
Bespoke Menu Services – Browse our mouthwatering menu ideas and feel free to mix and match items to suit your tastes – we're happy to work with you in designing your perfect hog roast menu.
Please do not hesitate to contact us if you have any special dietary requirements or allergies that must be taken into consideration.
Hog Roast Catering – All Event Sizes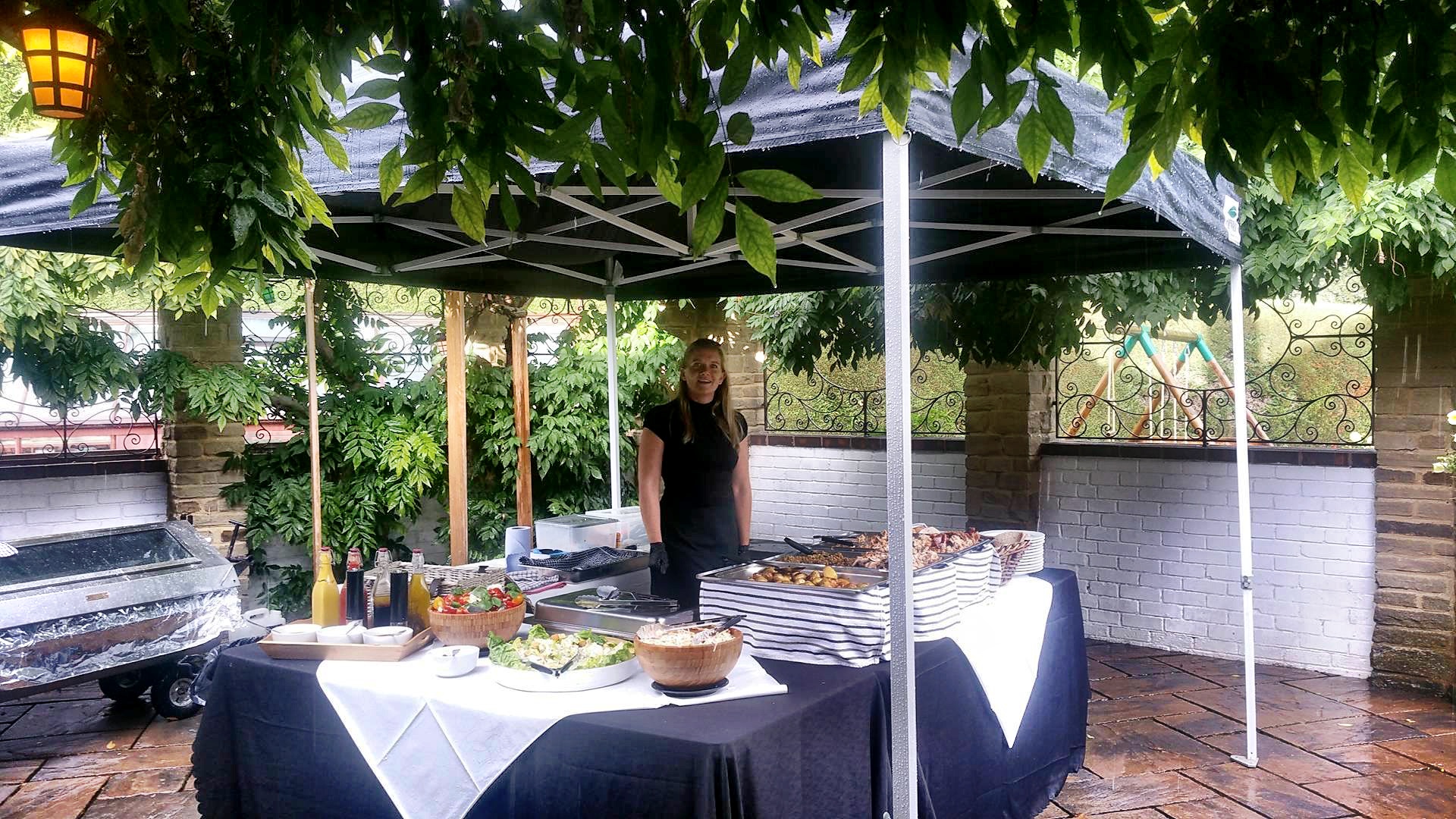 We are often asked if we cater to an event or celebration of a particularly large or small size. The answer is that with over 10 years of dedicated in-field service, our specialist hog roast catering team is able to produce superb results no matter how big or small your plans. From small garden parties of under 20 guests to larger crowds of perhaps 200 guests or more, we have the roasting power to suit your needs.
Hog Roast Machine Hire Options
We understand that the prospect of a hog roast oven being delivered to your house or choice of venue may bring out the chef in you. That's why here at Hog Roast Shropshire, we offer hog roast machine hire options to help you to realise your dream of cheffing your very own hog roast event.
We'll provide the hog roast oven, a tutorial, all of the meats and vegetables and sides, the cutlery and serving tables, extra gas canisters, gazebos, and anything else you need to help your day go as seamlessly as you imagined it would. Speak to a member of our friendly staff today about taking advantage of our hog roast machine hire options.